Looking for a property?
______
Our Latest Properties
_____
Find the best for your future
Beautiful new furnished 3 bedroom apartment in a secure residence, 2 bathroom, open kitche
[more]
Beautiful new furnished 3 bedroom apartment in a secure residence, 2 bathroom, open kitchen, balcony, heated indoor
[more]
47 000 Rs
Beautiful new furnished 3 bedroom apartment in a secure residence, 2 bathrooms, open kitch
[more]
Beautiful new furnished 3 bedroom apartment in a secure residence, 2 bathrooms, open kitchen, balcony, heated indoo
[more]
Nicely furnished and very bright apartment in the Parkside residence with a breathtaking v
[more]
Nicely furnished and very bright apartment in the Parkside residence with a breathtaking view of the mountain: R
[more]
Beautifully new furnished 3 bedroom apartment in a secure residence, open kitchen, balcony
[more]
Beautifully new furnished 3 bedroom apartment in a secure residence, open kitchen, balcony, heated indoor pool, bas
[more]
Well located and furnished apartment with 3 bedrooms, 2 bathrooms, living – dining r
[more]
Well located and furnished apartment with 3 bedrooms, 2 bathrooms, living – dining room, open kitchen and bal
[more]
Large new apartment very well arranged 3 bedrooms in a secure residence, open kitchen, sto
[more]
Large new apartment very well arranged 3 bedrooms in a secure residence, open kitchen, storage, blind, large balcon
[more]
25 145 000 Rs
Fontainbleau- Villa in Grand Bay
FONTAINEBLEAU villa in Grand Bay. Warm and modern, the architecture of the villas combines noble and natural materials, natural an
...
Latest News and Advice
_____
Retiring to Mauritius is an opportunity to enjoy an incredible quality of life. The advantages are numerous: the climate, the paradisiacal beaches, security, the Francophonie, etc. These are the facto
...
Continue reading
First, what is rental management? Rental management is a real estate service that defines all the operations that govern the administration of a real estate in rental. Any owner of one or more propert
...
Continue reading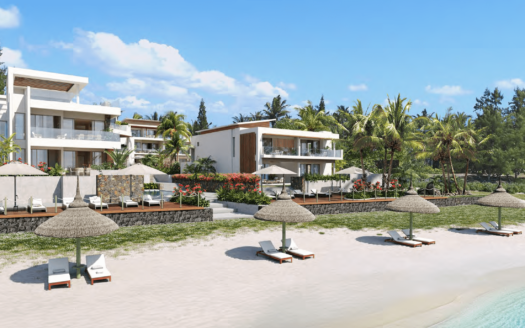 Mauritius is known for its pleasant tropical climate, multiculturalism, and spectacular living environments, but it
...
Continue reading